The Porsche 718. The Legend Returns.
To launch the all-new 2017 Porsche 718 Boxster and Boxster S, we invited guests to a retro, yet elegant event at the dealership:  A Porsche 718 Private Viewing and Test Drive event showcasing Porsche's classic style and the anticipated arrival of the newest member of the Porsche mid-engine family.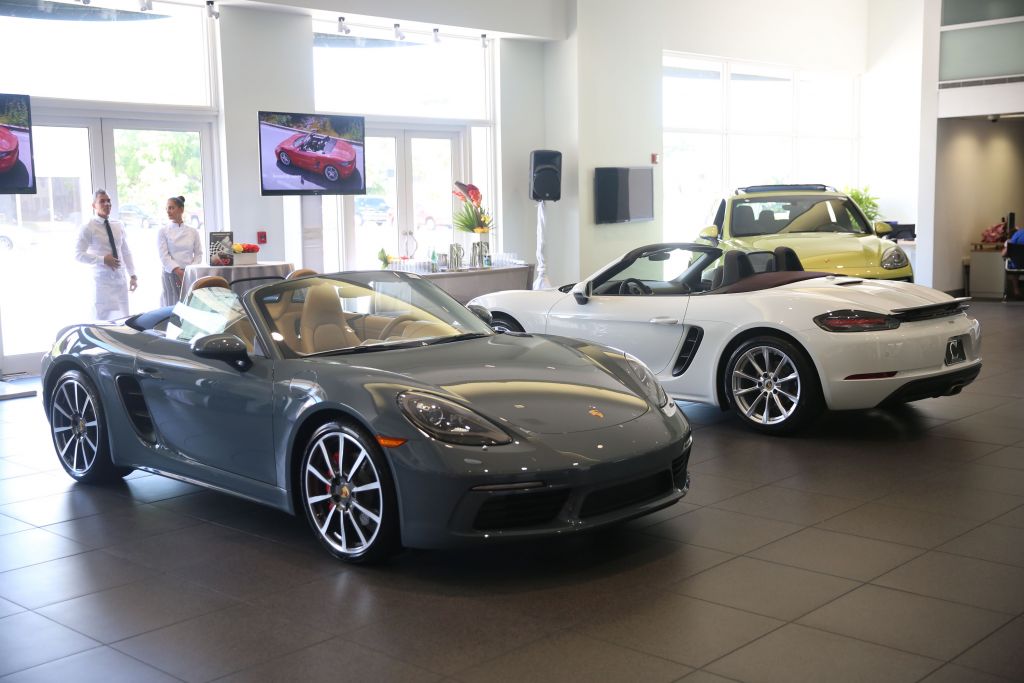 On Saturday, July 23rd, guests came in from 11 a.m. to 5 p.m. for their scheduled test drive and to experience the 718 Boxster first-hand. Light 1960s themed refreshments were offered at a clean lined bar and effortless hors d'oeuvres consisted of deviled eggs, shrimp cocktails and a charcuterie station. Decorations were minimal, but dazzling as floral arrangements went from yellow to orange to red roses to bring to life Porsche's logo colors. They were finished with some matching tulips and green palm leaves accented by vintage garage signs and license plates from the birth-era of the 718.
Music and videos of Porsche's 718 Boxster evolution were also playing as guests enjoyed all this event had to offer.
If you missed the event and would like to experience the thrill of the Porsche 718 Boxster and Boxster S, email ExperienceMore@thecollection.com to schedule your appointment!