Stellar lineup of luxe vehicles aside, allow me to parlay yet another valid reason to swing by THE COLLECTION's showroom: our boutique items, boasting the best in Audi, Porsche, Ferrari, Maserati, Aston Martin, Jaguar and McLaren paraphernalia.
Below, you'll find a curated selection of our boutique's latest offerings, and keep in mind that all of these gems can be ordered if they aren't already in stock. Please visit the our Luxury Car Accessories Store
Ferrari Headphones: Rock or chill out to your favorite beats on the go with these amazing Ferrari headphones ($240). The unique design, inspired by Scuderia Ferrari, features a number of distinctive GT car details, such as the grille and air vents. Alas, listening never looked so good!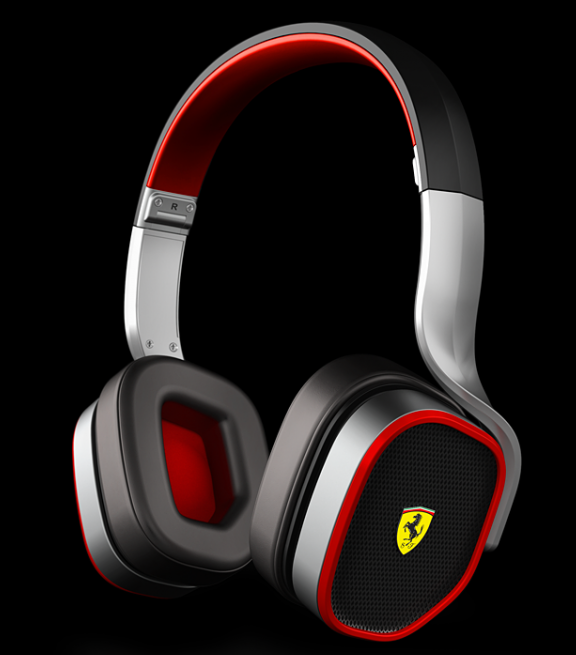 Ferrari CX50 Mountain Bike: Cyclists will love this stunner. Ferrari's CX50 Mountain Bike ($1,850) is not only replete with a head-turning design; it's made for hitting the pavement with panache.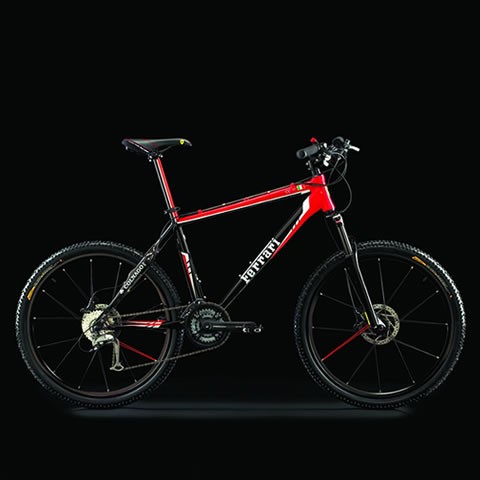 Porsche Martini Racing Beach Chair: When you reach for the beach, don't forget your seat. This Porsche Martini Racing beach chair ($115) beckons you to sit back in style. Each foldable chair with painted steel frame and padded armrests is embossed with a large Martini Racing print on the backrest and classic Martini Racing stripes on the seat. The added bonus? Its innovative fabric features UV-resistant print. Brilliant!
Audi TravelSpace Transport Accessories: If road trips and traveling by car are your passion, then this is just the addition for you. Boasting a sleek and aerodynamic design, the Audi compact cargo carrier offers a generous 16.95-cu. ft. capacity. Yes, you can store all of your necessities in this rooftop storage accessory. For you sporty types, tote all the right gear along with Audi Travelspace Transport Accessories, which include bike racks, ski racks and cargo carriers.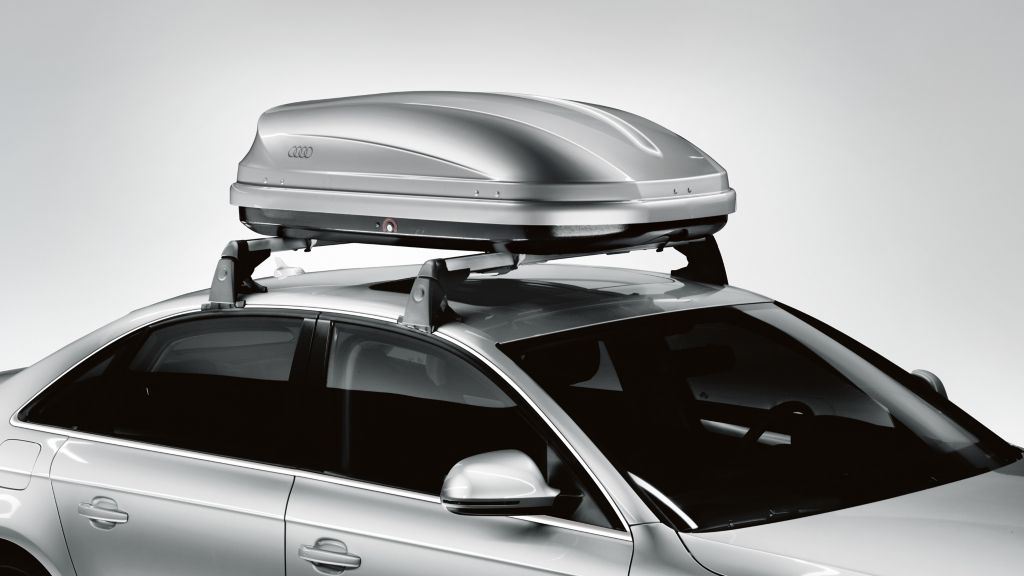 Audi quattro Aviator Sunglasses: Protect your peepers from the sun's harmful UV rays — in style, naturally. I'm coveting these Audi quattro Aviator Sunglasses ($139) compliments of their on-trend and modern design. Each pair is comprised of brown lenses made from high-quality polycarbonate with a sun protection filter level of 3. The ultra cool factor? A historic quattro logo is embossed on the left arm. Eye love (pun intended) this accessory!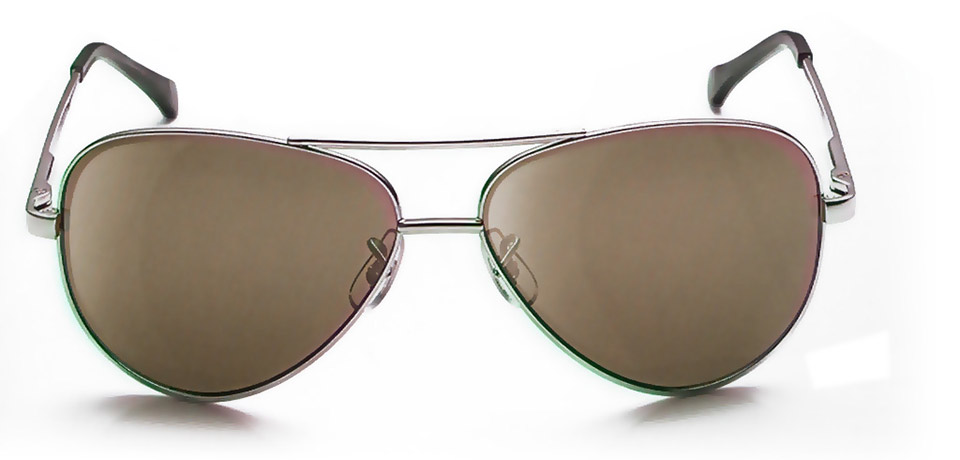 Audi exterior color nail polish: Yes, nail polish. You read that right. If you have a penchant for manicures and pedicures, these lacquers ($9 each) are specifically mixed to match Audi vehicle exteriors. Made in the United States, each polish is also environmentally friendly, as they're free of toluene, formaldehyde, dibutyl phthalate and camphor. Available hues, you ask? Ice silver metallic and Misano Red pearl, that perfectly match Audi paint colors.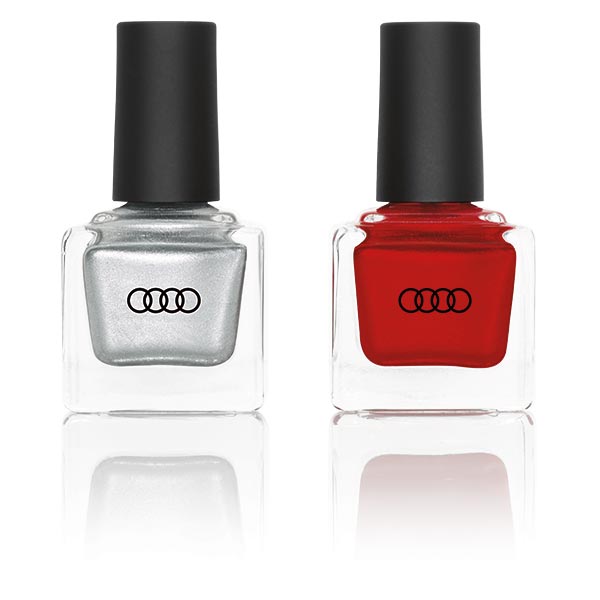 Audi Aerodynamic Audi Sport Motorsport Umbrella: Fact: It's been an excessively rainy summer. Stay dry en vogue with this Audi aerodynamic sport motorsport umbrella ($85). Light, yet sturdy, this umbrella can handle wind speeds of up to 62 mph. Impressive, right? Its special concept and asymmetrical aerodynamic form stand as a symbol for innovation and the expression of individuality. The cool black-and-white checkered pattern is the finishing fashion-forward touch.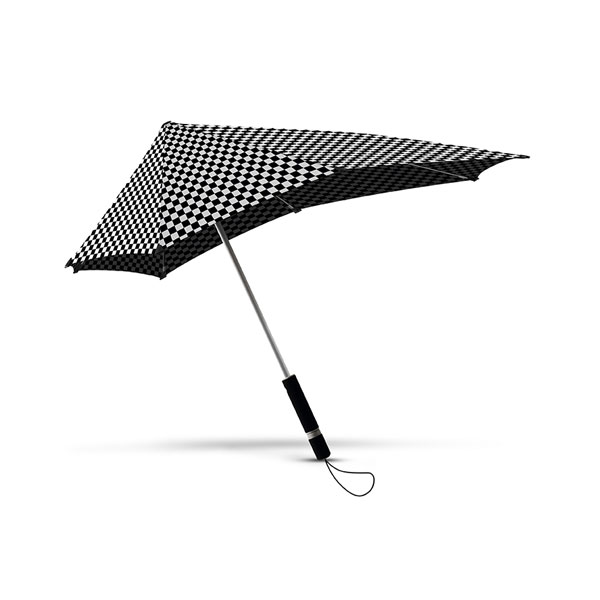 McLaren Towel: McLaren devotees can now towel off with this one-of-a-kind terry cloth towel ($48). Perfect for the pool or beach, this embossed state-gray towel is both practical and a must-have for sweltering South Florida summers.