Amazing lineup of luxury vehicles aside, there is another reason to stop by THE COLLECTION's dealership: our boutique items, boasting the best in Audi, Porsche, Ferrari, Maserati, Aston Martin, McLaren and Jaguar items.
Below you'll find a curated selection of our boutique's must-have summer items. Also, keep in mind that all of these pieces can be ordered if they are not already in stock. Please visit our Luxury Car Accessories Store located here: http://www.thecollection.com/store/
Interested in any of these items? Stop by or contact us today! Call our Boutique at 305-476-4015 for all pricing inquiries and questions!
FERRARI BEACH TOWELS
Soak up the sun, dive in the water and dry off with our Ferrari towels available now. Perfect for the beach, the pool or for just a shower, keep your love for Ferrari close by at all times. Are you a racing enthusiast? Also available are Scuderia Ferrari beach towels with the Ferrari logo shield.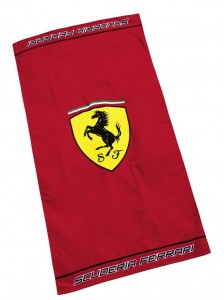 AUDI SPORT RACING BIKE
The Audi Sport racing bike features an ultra light carbon frame with high rigidity, lightweight wheels and carbon construction fork in Audi design. Features Selle Italia carbon saddle with Audi Sport covering in fine Nappa leather from R8 production. Total approximate weight is 5.8 kg. Includes a voucher for free assembly at a Lightweight bike dealer worldwide.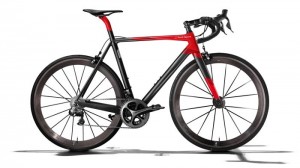 AUDI BEST BUDDIES CYCLING JERSEY
To go along with the Audi sport racing bike, get yourself an Audi Best Buddies team cycling jersey which helps keep you comfortable, and features a full-zip front with elastic cuffs and waistband as well as three pockets on the back.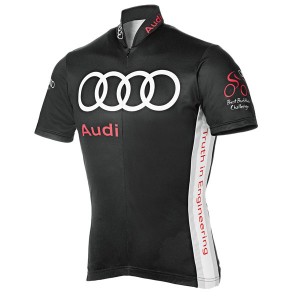 MASERATI NYLON-LEATHER TROLLEY BAG
Travel with style with this practical piece of luggage: this capacious and exclusive Maserati blue trolley, made in nylon, is specially sized to guarantee it will be accepted as cabin hand baggage by the various airlines. The exterior of the trolley is enhanced by a blue leather panel which reproduces the lines of the characteristic front grilles of the Maserati GT, with the Trident logo hot stamped in the middle.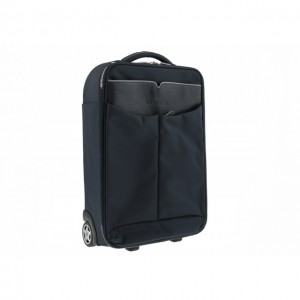 PORSCHE GOLF BAG
Relax this summer by playing a round of golf with the Porsche golf bag. This lightweight golf bag includes automatic stand mechanism. The entire bag is well padded, has a balanced carrying system, low weight, and 7-way dividers for clear organization. The front of the bag has two large pockets, a lined, removable compartment for valuables, a compartment for accessories and an insulated compartment for drinks. Don't forget, there's also space for three balls, a tee holder, pen holder and umbrella holders.