Much like the blustery Mediterranean wind it is named after, the highly anticipated Maserati Levante is both strong and powerful. As the legendary brand's first-ever SUV, the Levante represents a new chapter in Maserati's iconic history. With over 100 years of automotive excellence behind it, Maserati successfully delivered an original SUV representing the house of the Trident's core values: A stellar driving experience and come-hither looks.
Coined as "the Maserati of SUVs," the Levante is sleek in every sense of the word and has been shaking up the SUV game ever since its arrival this past summer. Starting from $72,600, the SUV offers a unique blend of design, exclusivity and performance in its class. It's also a genuine "Made in Italy" product as the new Levante is produced at the Mirafiori plant in Turin, Italy.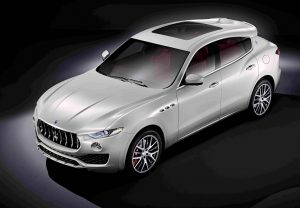 The high notes? A sleek and sculpted exterior — typical of Maserati — paired with thoroughbred on-road handling and solid off-road capabilities. The Levante also boasts state-of-the-art vehicle dynamics, which was refined to meet the expectations of the premium SUV segment. The sporty beauty is powered by a 3.0 liter V6 Twin-Turbo gasoline engine built by Ferrari and offer either 345 hp (Levante model) or 424 hp (Levante S model).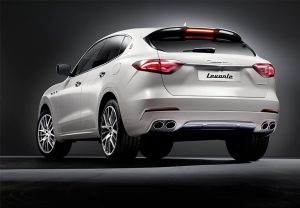 A glimpse inside the spacious interior tells a luxurious story — to say the least! Supple leathers and warm woods exude a decadent ambience for both driver and passengers. Here's what the critics have to say about the show-stopping SUV:
"The Levante offers zesty Italian performance backed with an expressively designed exterior—kind of like an automotive Monica Bellucci." — Car and Driver
"In addition to offering gobs of torque and exceptional cabin refinement, Maserati's first SUV is a surprisingly good deal." — The Wall Street Journal
"The most important Italian car debuts with Italian design, aromatic Italian leather and power-dense, sweet-sounding engines cast at the same foundry as Ferrari V8s and V12s." — Auto Week
I encourage you to explore the Levante, now available to test-drive at THE COLLECTION, located at 200 Bird Road, Coral Gables. Prepare to be blown away (pun intended)!