The Jaguar F-PACE's official unveil is only weeks away, but there has been a lot of buzz surrounding Jaguar's newest and first performance SUV. The F-PACE has recently been spotted winter testing and it has been used as a support car for the Tour De France. Nevertheless, it will finally debut in production form at the 2015 Frankfurt Motor Show, which I cannot wait to experience firsthand.
After phenomenal interest and an overwhelmingly positive response to the introduction of the C-X17 concept from Jaguar in 2014, the British marque announced that the model had been confirmed for production bearing the moniker of F-PACE. Jaguar describes its latest model as more of a "performance crossover" rather than a traditional SUV.
The engine lineup will probably be similar to that of other models from Jaguar. The company's 3.0-liter supercharged V6 will most likely be the sportiest option, with smaller turbocharged four-cylinder engines from the new Ingenium line filling out the roster. A more-powerful supercharged V8 model could come later in the lifecycle to power an F-PACE SVR performance model.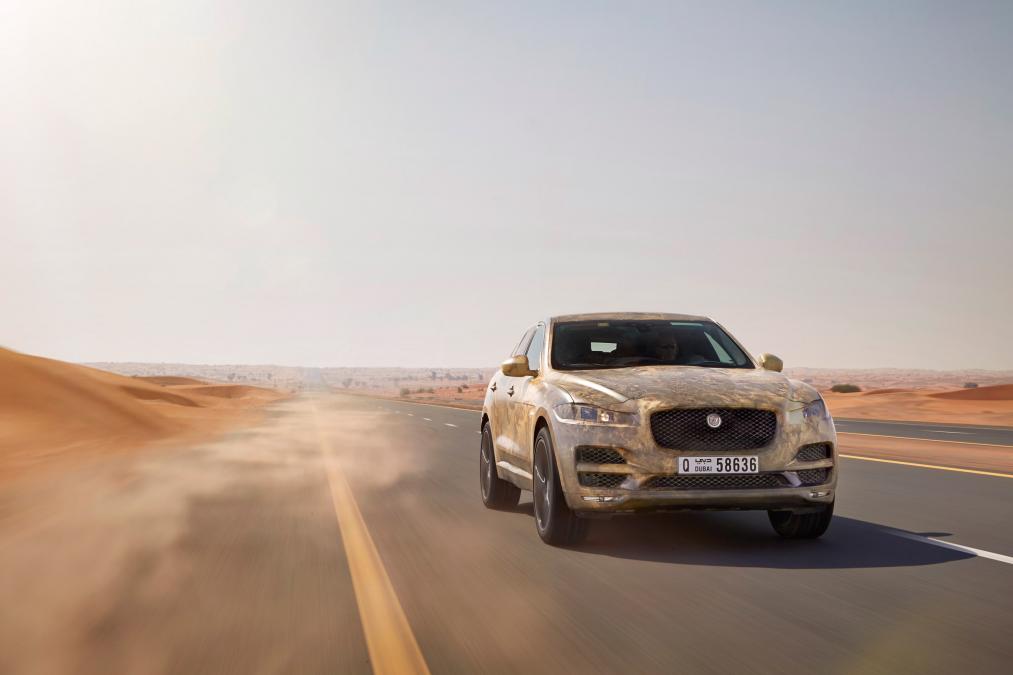 The F-PACE has been based on the same lightweight aluminum architecture platform that was created for the all-new Jaguar XE. Jaguar has also confirmed that the F-PACE will receive a double wishbone front and integral-link rear suspension setup, just like the XE, and has been tuned to compliment the body's high structural rigidity.
As well as the lightweight chassis, the F-PACE will share the XE's interior switchgear which includes an InControl Connect infotainment system and the engine line-up. The four-wheel drive system will be governed by Jaguars All-Surface Progress Control technology to maximize grip in all road conditions. Just like its F-TYPE Sports car, the F-PACE will include torque vectoring.
There are many design characteristics that are distinctly Jaguar – most evident are the lights. Sharp, narrow and looking very much like cat eyes, they show that this car is undoubtedly a feline creation.
Stay tuned for the latest information and pictures of the Jaguar F-PACE when I see it at the Frankfurt Auto Show. Until then, contact us at 305-444-5555 for more information.