Gas stations are located on almost every block in Miami, but where can Porsche Panamera S E-Hybrid drivers quickly recharge their battery?
I have good news for you… THE COLLECTION has just made your driving experience even more convenient by offering seven state-of-the-art Porsche Electrical Charging Stations.
Drivers can now charge their e-beauty of a car during business hours at THE COLLECTION.
THE COLLECTION Piazza, located on the Aurora entrance off of Bird Road, offers one Electrical Charging Station. If it happens to be taken, there are six more chargers in our exclusive indoor storage facility for easy accessibility. Each electrical charger is available to all Panamera S E-Hybrid drivers upon request and is free of charge.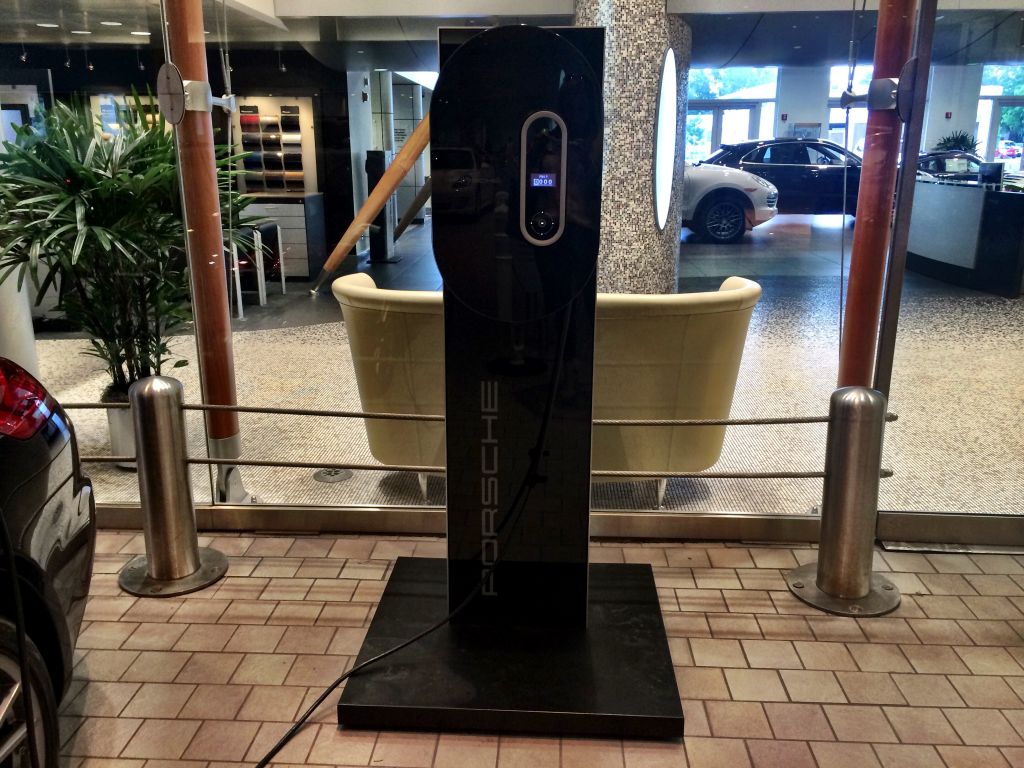 For safety and security, once your Panamera is plugged in, the vehicle plug is automatically identified and locked. The car is then secured and the charging process begins. Two LEDs show the main connection status and the battery's charge level. When the car is opened, the charging process is stopped; the vehicle is released and ready for the ultimate drive.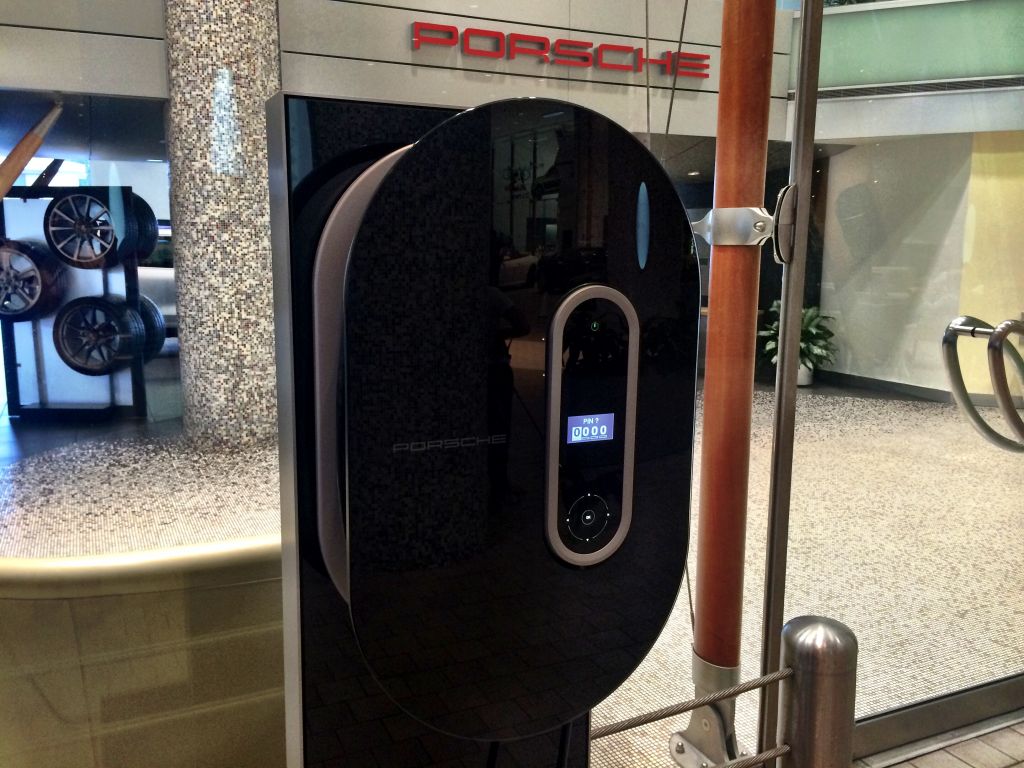 As your car charges, we invite you to visit THE COLLECTION Boutique where Porsche Tequipment parts and accessories are available, relax and enjoy free Wi-Fi in our lounge or shop our various showrooms.
Electric aficionados, the Porsche Cayenne S E-Hybrid will be launched in November with a few exciting changes to its exterior. As the electric journey for Porsche continues to develop, I have no doubt that more fully electric models will be coming soon—even the Boxster.
Porsche Panamera S E-Hybrid—
The Panamera S E-Hybrid sets new standards in e-mobility performance, efficiency and convenience in everyday use. Improving upon the concept offered by the previous S Hybrid, the E-Hybrid offers a more powerful electric motor, a higher-performance battery that supplies more energy and is able to recharge from home or public vehicle charging stations.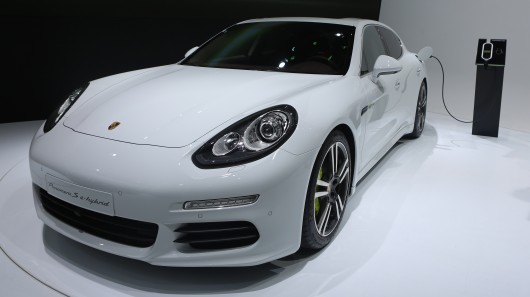 The S E-Hybrid boasts a combined 416 horsepower, capable of accelerating from a standstill to 60 mph in 5.2 seconds and a top track speed of 167 mph. Electrifying!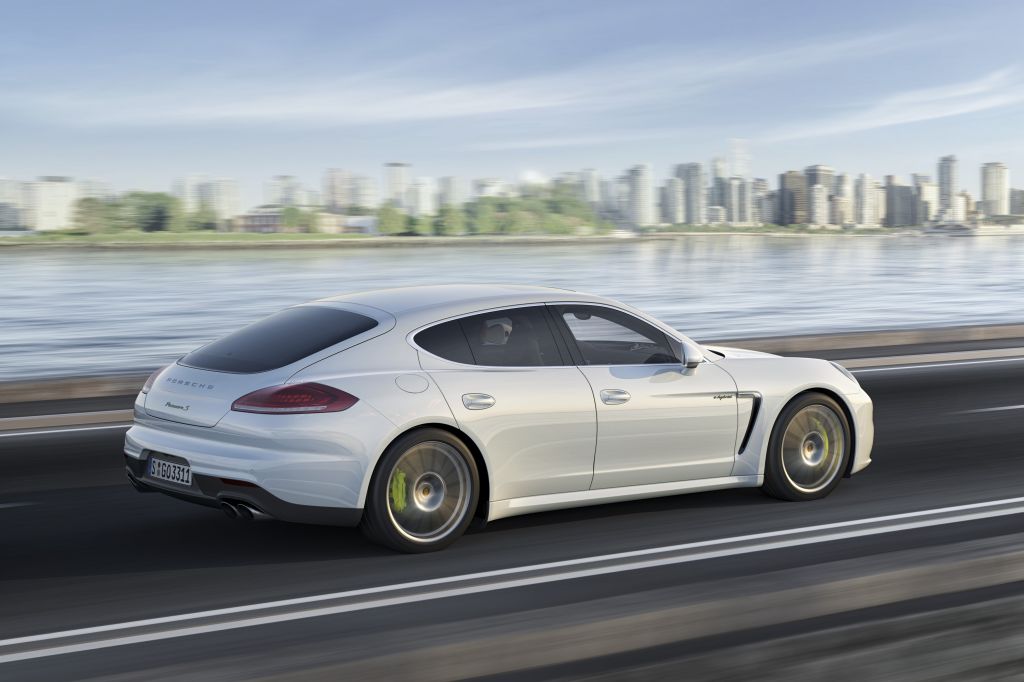 In this one of a kind plug-in hybrid, Porsche is also offering the convenience of a remote control for vehicle functions via a smartphone app under the name Porsche Car Connect. The associated e-mobility services are provided for five years free-of-charge. Each driver can use the smartphone app to access key vehicle information and to control vehicle functions. The app is organized into four menu areas: charge status overview, driving range management, charging timer and optional remote control of auxiliary climate control.
With the Panamera S E-Hybrid each driver remains in control – the three different driving modes allow for certain hybrid-specific types of driving. Whether you are in E-Power, E-Charge or Sport mode, experiencing the individual strengths allows you to understand their corresponding benefits. Although, ultimately, you are still driving a one-of-a-kind Porsche.