Brace yourselves Miami, there's a new British villain in town and its name is the all-new 2015 F-TYPE Coupe by Jaguar! We here at THE COLLECTION are thrilled to share this pulse-quickening vehicle with you. Come check out the latest Jag on the prowl during our two-day launch celebration on Friday, May 16 and Saturday, May 17 from 11 a.m. to 7 p.m. daily in our Jaguar showroom.
Revelers at our "villainous launch" will be amongst the first to experience what all the roar is about when it comes to the luxury driving experience Jaguar F-TYPE Coupe. Also in order? Live beats, refreshments and culinary delights. While at the event, we encourage guests to share their experience by tweeting and instagramming @TheCollectionFL and using the hashtags: #FTYPECoupeMiami and #ItsGoodToBeBad. For those who would like to attend, simply RSVP by calling Leticia at 305.476.2008, or by emailing ftypecoupe@thecollection.com. Please note, the 2015 Jaguar F-TYPE Coupe experience is by appointment only.
The F-TYPE Coupe, which starts at $65,000, is not only bad-to-the-bone, but is also a pure Jaguar sports car. Think effortless, exhilarating performance, instant response and precise, agile handling with everyday refinement and usability. And it's swift! The Jaguar supercharged 3.0 liter V6 340 hp engine delivers powerful and efficient performance. Also of note? Customization options are endless as drivers can choose from a spate of color combinations for the car's body and cockpit. Love that!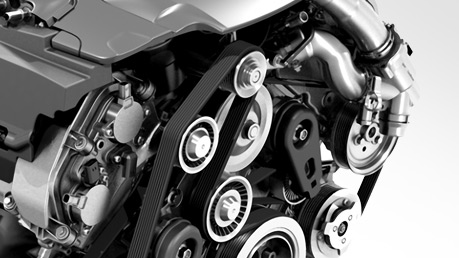 Visual appeal is fundamental to Jaguar and the F-TYPE Coupe builds on the design of the stunning C-X16 concept sports Coupe and the F-TYPE Convertible, which won the 2013 World Car Design of the Year award. According to Jaguar Director of Design, Ian Callum, "Creating a sports Coupe is the purest of design tasks, and also the most challenging; get it right and aesthetically the result will be as dynamic as the car should be rewarding to drive. In F-TYPE Coupe, I believe we've got it right. The purity of the C-X16 concept has been retained without compromise; the long bonnet, low roofline and tapering cabin of the F-TYPE Coupe inspires me every time I see it."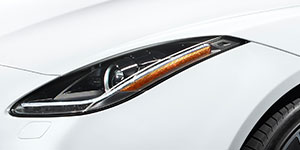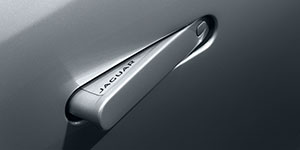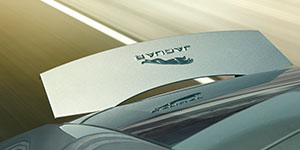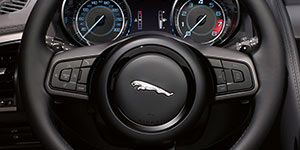 Here are some other notable features:
340 hp V6 Supercharged
18 inch Vela alloy wheels
8-speed "QuickShift" ZF® transmission with Sport mode
Intelligent Stop/Start
Sport Exhaust with center-mounted twin exhaust pipes
Jaguar Performance Braking System with silver calipers
Leather and Suedecloth Sport seats with six-way power/manual adjustment
GPS navigation system with Traffic Messaging Channel (TMC)
380 watt Meridian™ audio system with 10 speakers
So set yourself apart from the masses — it's good to be mischievous at times. Simply said, the all-new F-TYPE Coupe is naughty by nature.
Watch here as the F-TYPE Coupe and F-TYPE Convertible come together for the ultimate getaway:
http://www.youtube.com/watch?v=nfH6cbM1JUA&feature=youtu.be