The Ferrari Challenge returned to Miami for another thrilling weekend of everything Ferrari! Guests and Ferrari owners that attended the events had the opportunity to drive their Ferraris on the track, enjoy Ferrari's world-famous hospitality, enjoy an up close and personal look at the racing paddock and Challenge garages and enjoy the thrilling Fan Zone complete with a winner's podium and on-site boutique.
But the excitement began at THE COLLECTION for our now-famous breakfast and rally. In true Ferrari tradition that started nearly a decade ago, attendees began to arrive as early at 6:30 a.m. to ensure prime concours style parking on Aurora Street, which is dedicated solely to Ferraris-only, for the entire day. With an exciting early start at THE COLLECTION, clients met up for breakfast and registration, followed by welcome addresses and line up, before departing on a 120 car police-escorted caravan rally to the track.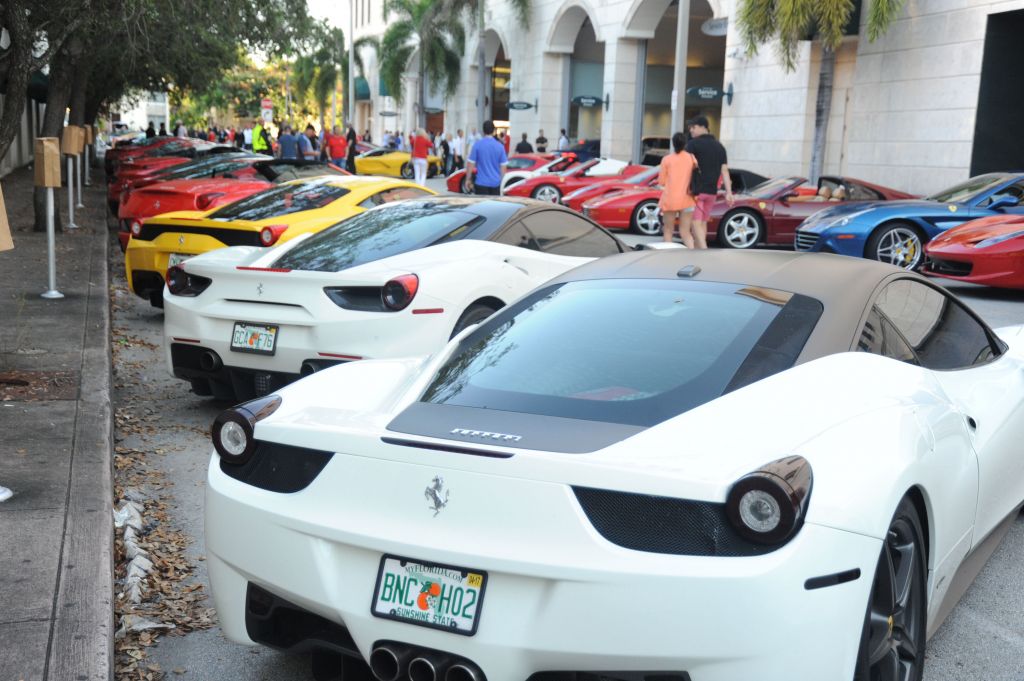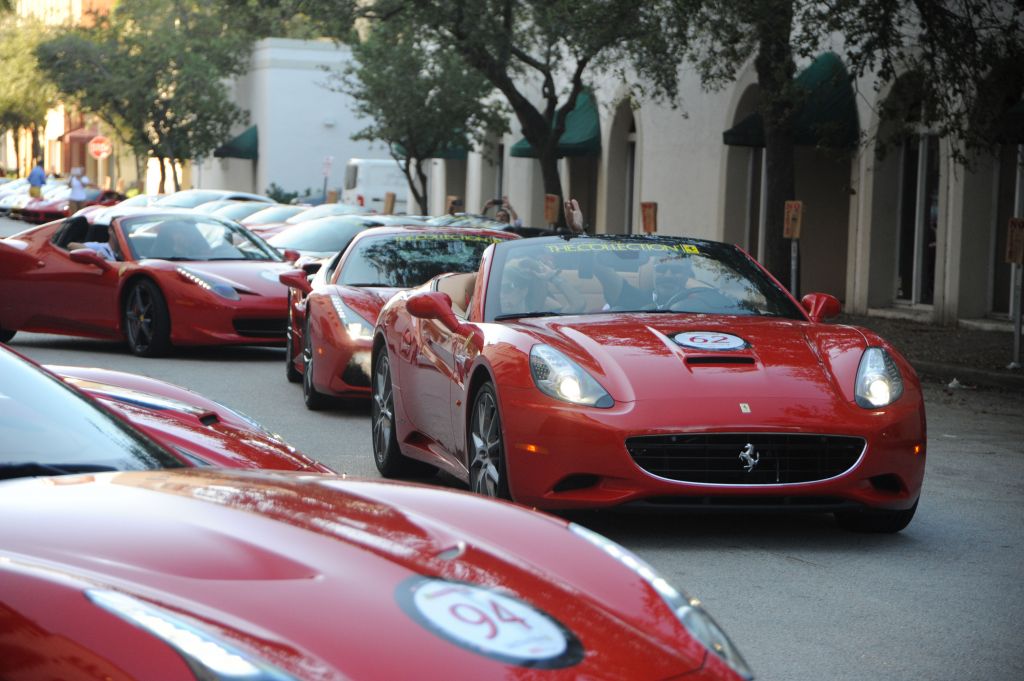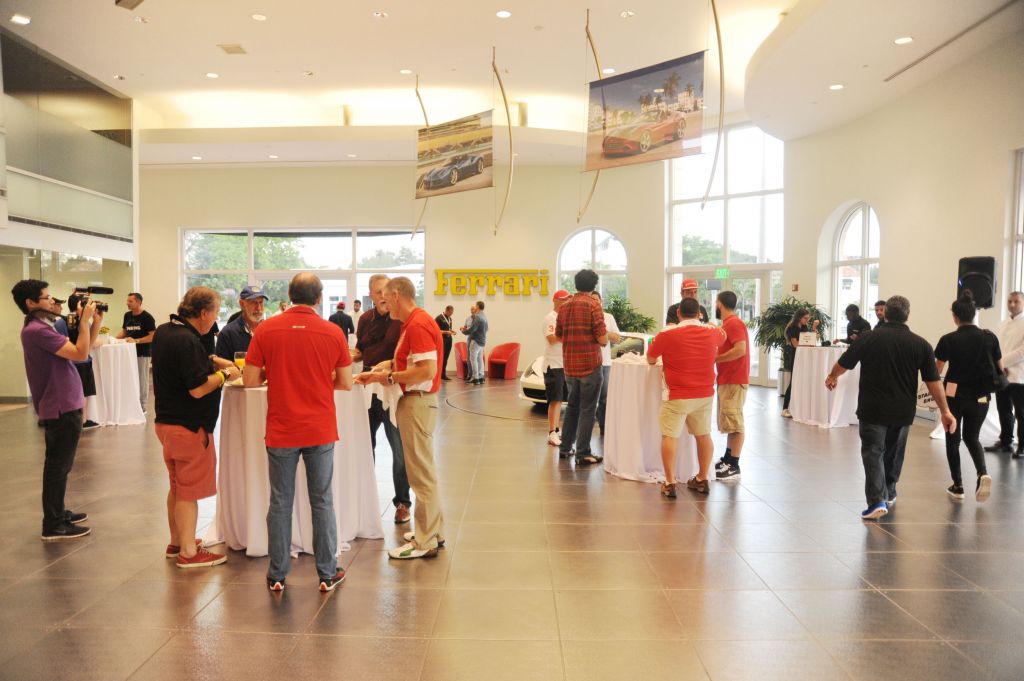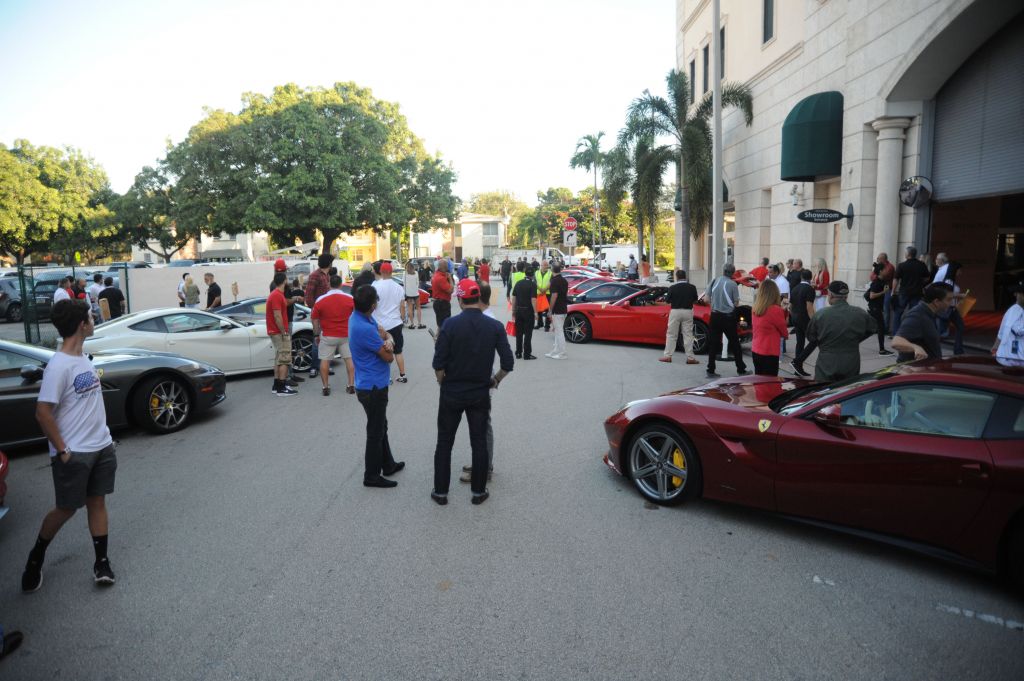 Overall, it was a thrilling weekend for THE COLLECTION as our team captured three red hot podiums for the annual North American Ferrari Challenge Races at Homestead-Miami Speedway. Racing for the team was Arthur Romanelli (#33) who captured P3 in Class TPAM, alongside Daniel Mancinelli whom raced on behalf of Gregory Romanelli (#38) in Class TP. Both drivers showed excellent performance and were supported by the thoroughs of fans from THE COLLECTION whom came to cheer the team on. Following the first race, clients excitedly took to the track to open up their own Ferraris in time-slotted lapping sessions available to owners, only. The two-day event wrapped up with the final podium win on Sunday, completing yet another amazing Challenge series hosted at Homestead-Miami Speedway.